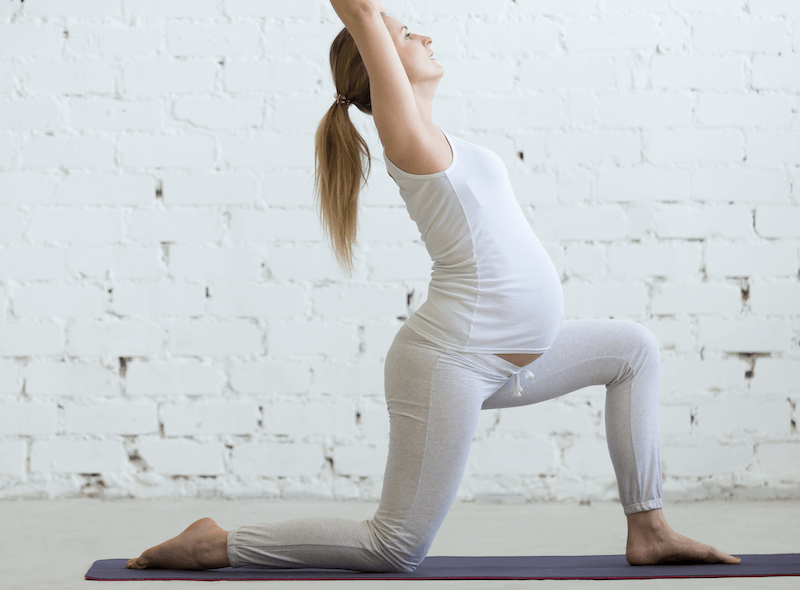 Our yoga in pregnancy module is designed and taught by an obstetric doctor with over 12 years of experience and a member of the Royal College of Obstetricians and Gynaecologists, who is also an advanced yoga teacher specialising in yoga for pregnant women. She has over 20 years of personal practice and has trained with internationally renowned teachers.
The yoga in pregnancy course is designed to support your pregnancy both emotionally and physically with 6 hours of full pregnancy yoga classes and several videos covering common aches and pains in pregnancy with detailed explanations to help you understand what is happening in your body and exercises tailored to yoga during pregnancy to help support you.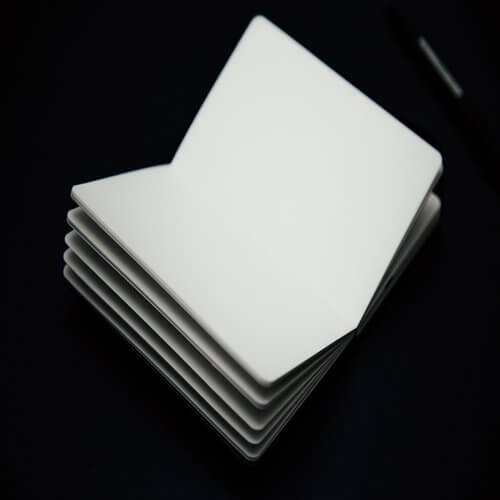 Downloadable yoga course guide
We have included a downloadable pdf packed full with guidance on how to relax and safely partake in pregnancy yoga to support you both physically and emotionally.
5 minute fixes for aches & pains
As part of our course, we cover a number of 5 minute fixes to help improve some of the most common complaints we see frequently arising in our clinical practice.
Curated classes for each trimester
Our course includes full length videos from an experienced pregnancy yoga teacher, curated for each trimester. Each of our courses are available for you to practice from the safety and comfort of your home.
Our Classes Change With Your Body
Our classes are designed to guide you through each trimester using yoga for pregnancy, though are all suitable to do at any point.
In the first trimester yoga class, we will help you get to grips with yoga whether you have practised before or not. During your first three months of pregnancy you may have less energy or feel more nauseous, we have taken this in to account when designing the classes. 
Yoga during pregnancy in the second trimester is aimed at maintaining your health and wellbeing, when you may have a little more energy and so our second trimester yoga classes feature exercises designed for this period. 
You may find that in your third trimester yoga it's a little more difficult to move, as your baby grows or you experience general aches and pains. We focus on helping reducing discomfort and preparing your body for birth with specific pregnancy yoga poses for your final trimester.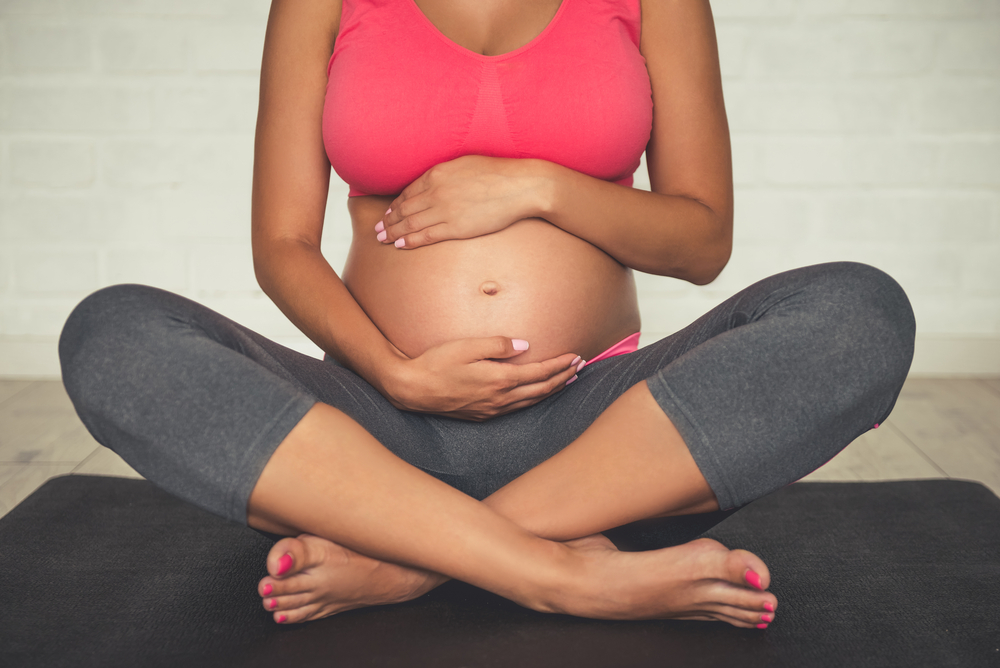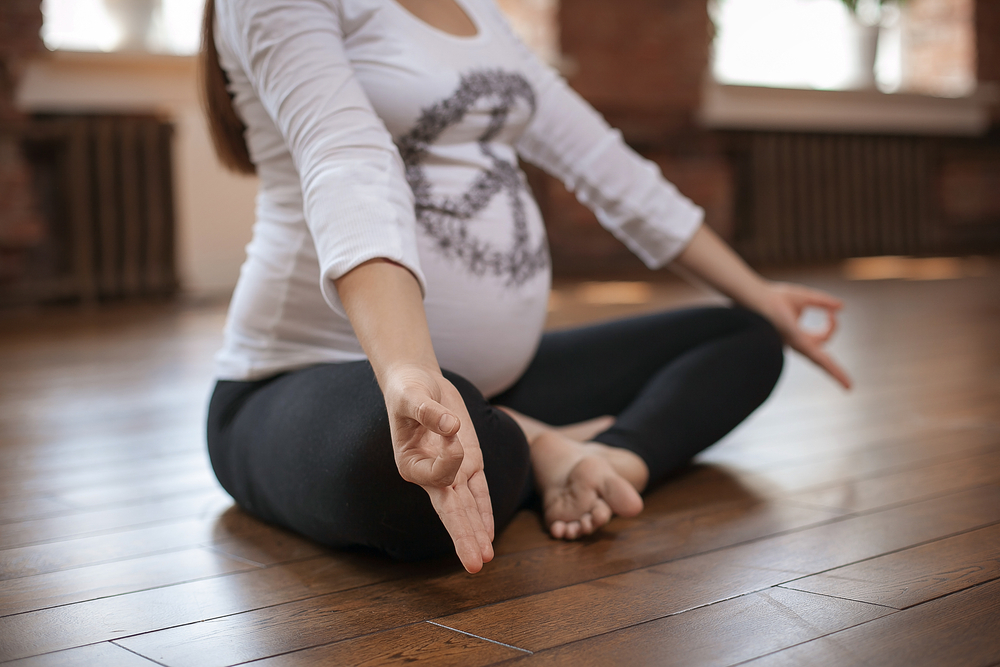 Why Is Yoga In Pregnancy Beneficial?
The World Health Organisation (WHO) recommend 150 mins of exercise a week, to include 2 muscle-strengthening activities.
Evidence tells us that exercise is hugely beneficial in pregnancy, and our pregnancy yoga classes can provide additional benefits that a brisk walk or swim just don't offer.
Maintenance Of Weight
You shouldn't be trying to lose weight in pregnancy, but exercise can help in maintaining a healthy weight. We know that a higher body mass index (BMI) >30 is an independent risk factor for still birth, caesarean section, haemorrhage following delivery and blood clots to the legs and lungs. By practising yoga during pregnancy to maintain your weight, you will help improve your risks.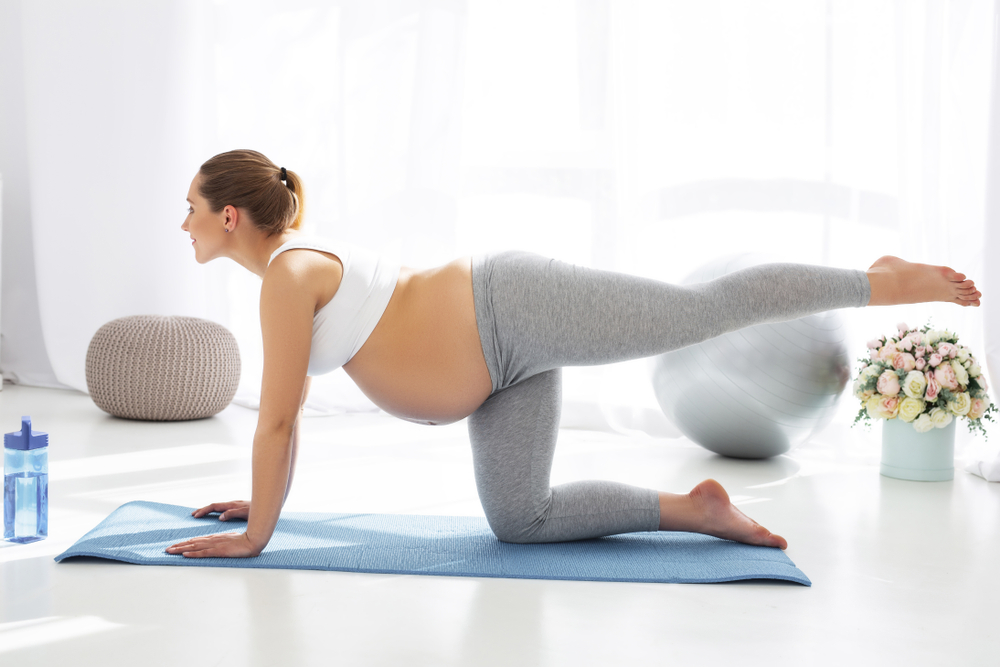 Reduction In Medical Complications
There are certain conditions specific to pregnancy including gestational diabetes, pregnancy induced hypertension and preeclampsia. These will disappear once your baby's born. We know that exercise significantly reduces your risk of developing these conditions, so our yoga in pregnancy classes can help keep them at bay. 
Shorter Labour
Research shows that doing weight-bearing exercises, which are central to yoga in pregnancy, can lead to a shorter labour time with fewer complications.
Lower Pain Scores
Breathing techniques can be a fantastic resource to cope with the pain of labour. A review of the evidence indicates that women who have practised yoga in pregnancy report lower pain scores during labour.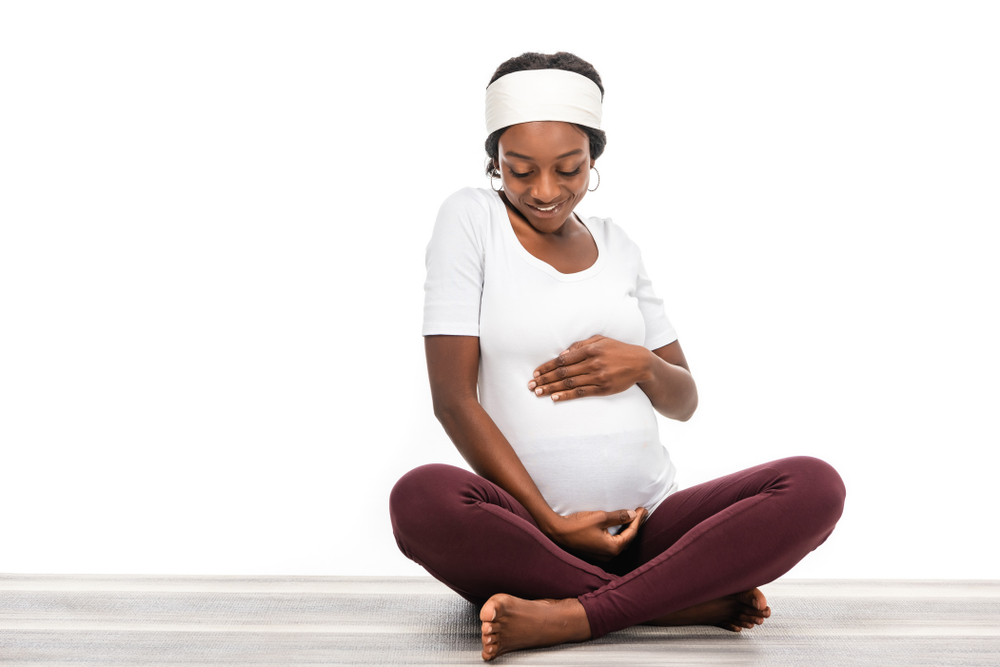 Improved Sleep
There's evolving research on how vital sleep is to our health, but it can be a challenge in pregnancy. The advice of falling asleep on your side and the various aches and pains, combined with a baby moving around, can often make for a disturbed night's sleep. Exercising for 20-30 minutes each day can certainly aid sleep, with yoga being great in helping with pelvic girdle pain and sciatica helping towards a more restful night's sleep. Second trimester yoga and third trimester yoga are especially helpful in getting a better night's sleep.
Improved Mental Health
We know that long term maternal stress and anxiety can influence neural programming in the brain of a developing fetus and potentially lead to adverse health and behavioural outcomes in children. We also know that nervous system regulation and physiological functioning are positively affected through practising yoga for pregnant women, leading to reduced stress and anxiety. Endorphins released during yoga while pregnant benefit your mood and can improve depression and anxiety scores.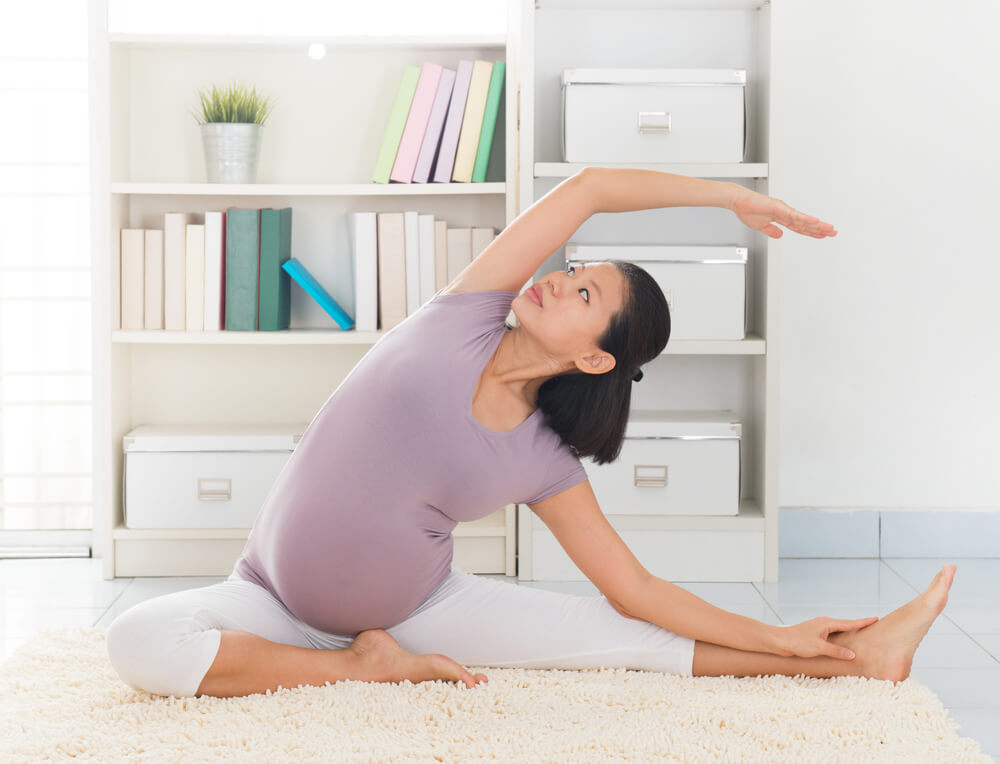 Are Pregnancy Yoga Classes Safe?
We are often asked when yoga in pregnancy is safe to start and the straightforward answer is, it's safe at any point. We know that sadly the risk of miscarriage is highest in the first trimester with 1 in 4 pregnancies not continuing beyond this 12-week mark. So, many yoga teachers will recommend you wait until you have had your 12-week scan to start pregnancy yoga classes. This isn't because your risk of miscarriage increases from practising yoga in the first trimester, but because of the psychologically and emotional impact of a miscarriage and concerns that you may associate with any new activity you've started. However, starting yoga for pregnant women is not a risk to your baby.
Recommendations also state not to suddenly start increasing your exercise, so no training for a marathon once you fall pregnant, but that it's safe to continue if you already have a challenging exercise regime and to otherwise start gradually and build up. As a form of exercise, however, yoga whilst pregnant is not only safe but hugely beneficial to start from the first trimester – even if you've never stepped foot on a yoga mat before you became pregnant. 
Lots of women may worry about how to exercise safely in pregnancy and professional guidance gives the following recommendations:
Avoiding bumping your bump– avoiding high impact sports where there's a risk of knocking your bump or anything that significantly raises your temperature like hot yoga during pregnancy. 
Listen to your body– Your body is doing amazing things by growing a new human being and will likely feel different during each trimester as your energy levels shift and your body changes, so always do what feels comfortable and work within your own limits.
Check with a health professional– if you have any pre-existing conditions or are concerned, always check with your health professional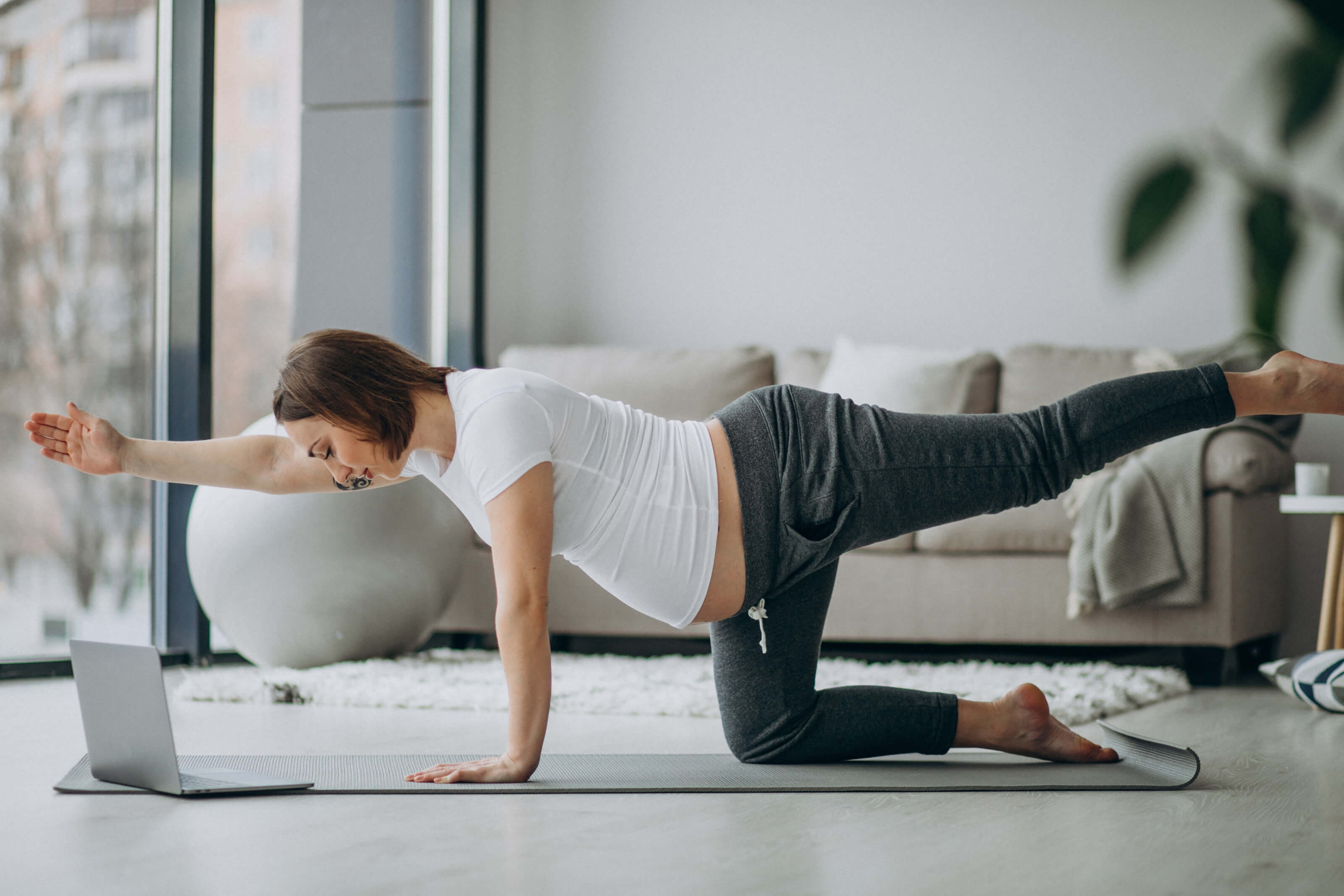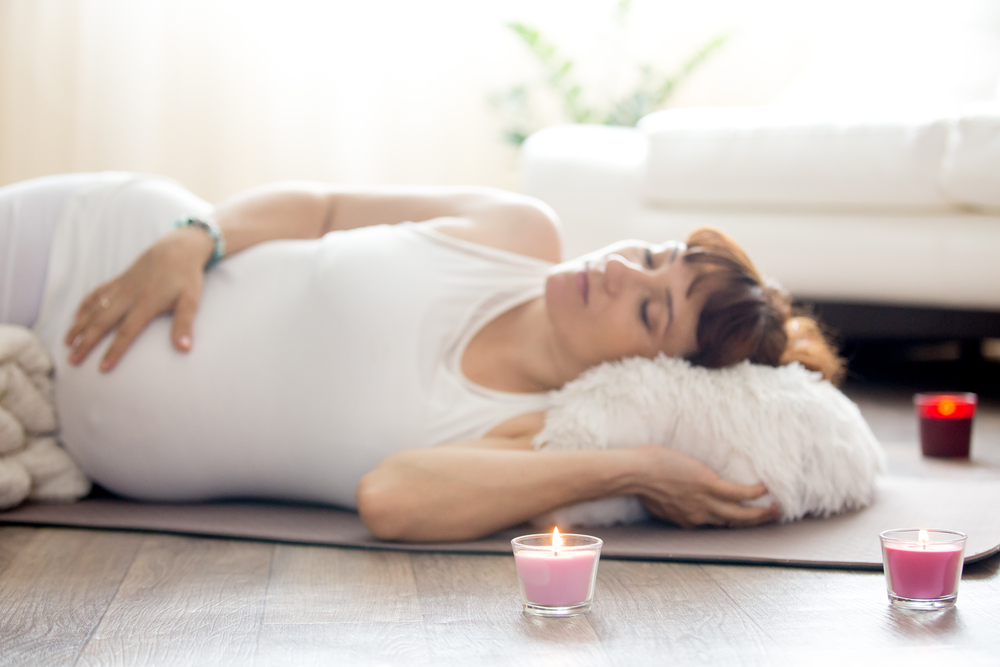 What Does Our Course Include?
Our course not only gives you 6 full one-hour pregnancy yoga classes, but also:
3 trimester-specific videos on yoga for pregnancy women at each stage
3 bonus videos on common areas of concern that yoga during pregnancy can help
These pregnancy yoga classes incorporate breathing and mindfulness techniques in addition to challenging vinyasa flow sequences with a guided savasana to help you relax.
We also cover a whole area on aches and pains we see frequently arising in our clinical practice: 
Pelvic Girdle Pain
Sciatica
Carpal Tunnel Syndrome
We explain why these conditions occur, to empower you to understand what's going on in your body, but also help you with '5-minute fixes' for all of these complaints, giving you practical exercises you can work through on a daily basis.
Find out more about The Birth Collective and the range of courses that we can offer. If you have any queries, please contact us today.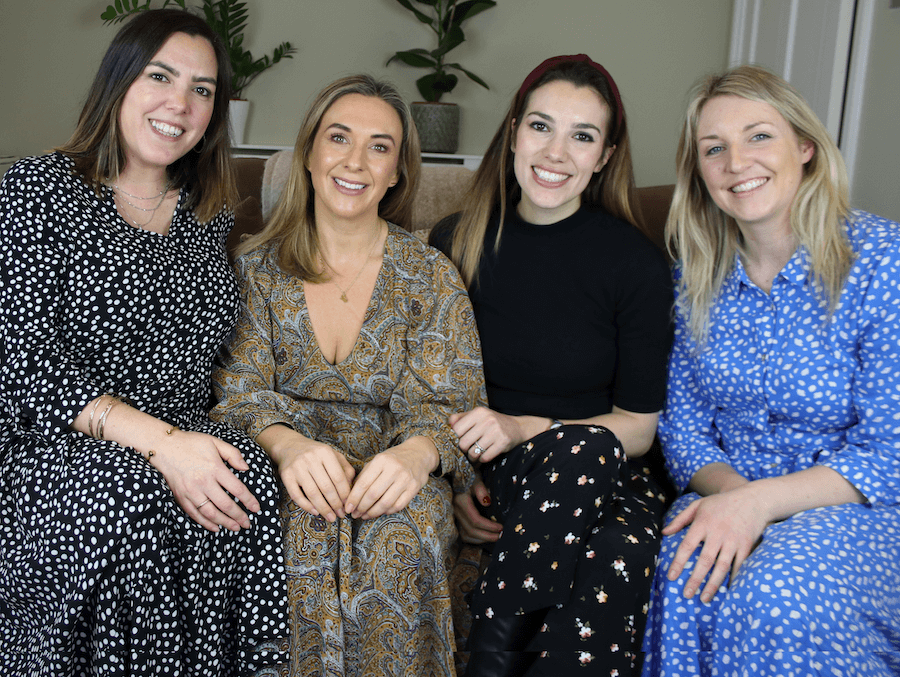 We Are The Birth Collective
™
We're a team of experienced doctors, midwives and lactation consultants currently working within maternity in NHS hospitals in the UK.
We meet women every single day who feel confused and upset when faced with difficult decisions to make during pregnancy.
We saw a huge practical need to dispel the misinformation, and impart some of the knowledge we have from our years of experience. We feel passionately that you should have a balanced and comprehensive resource that will inform and empower your pregnancy. So we created The Birth Collective™.
Collectively we have over 25 years of experience working within the NHS. This translates in to extensive knowledge of practical tips, which we want to share with you, in a relatable and easy-to-understand way. 
For more about us and all the instructors you will meet during the course, check out this page.