Join in our online pregnancy and new parent webinars offering information and support from experienced healthcare professionals, including obstetricians, midwives and lactation consultants.
Just some of the benefits of our positive parenting webinars include:
·        Expert advice from NHS professionals
·        Group support from fellow mums
·        In-depth discussions on a wide range of topics
·        Advice formed in line with latest NHS guidelines
·        Join in live Q&A sessions with our expert pannels
·        Meet other new parents online
Positive Parenting Webinars
Here at The Birth Collective, we provide support and information across a variety of topics to help make pregnancy and new parenthood as easy and stress-free as possible. As well as being fellow mums, we are doctors, midwives and lactation consultants, with over 25 years' NHS experience.
We are excited to be offering a brand-new range of online pregnancy seminars and parenting webinars, delivering valuable advice gathered from up-to-date NHS guidelines as well as our personal and professional experiences. Our pregnancy seminars delve more in-depth into specific topics that can't always be covered by traditional antenatal classes.
Not only are they a wealth of fantastic guidance on what to expect during pregnancy and new parenthood, our new parent webinars offer a chance to join in the discussion. With an open channel of communication between you and pregnancy experts, it's your ideal chance to ask any questions you have about your own experience or air concerns in a safe environment.
Our new parent webinars are perfect for those of you who want professional guidance on all aspects of pregnancy from the comfort of your own home. They mean that you don't have to miss out on vital resources if you're unable to attend antenatal classes in your local area, and participants will be able to get to know each other, just as you would in an antenatal class!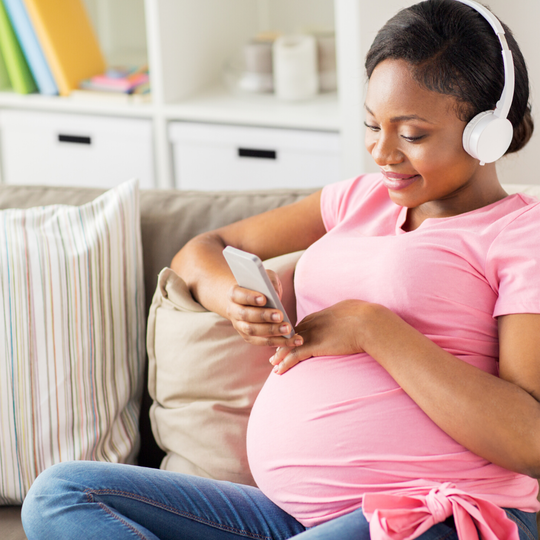 Our webinars are hosted live via Zoom at a pre-set day and time – simply choose the one that best suits you. Before the webinar, you will have the opportunity to download the course guidebook and join our closed facebook forum. You can pre-submit your questions for the Q&A via the course page to make sure we cover the issues that matter most to you!
In order to help you get the most out of these sessions, we limit the number of participants in each of our pregnancy seminars. This number will vary depending on the topics covered during each parenting webinar.
We will share all upcoming pregnancy webinars with you in good time, giving you the chance to read over the topics covered and think about anything you might like to bring up during the Q&A session. But don't worry, if you think of something afterwards you can always contact us and we'll get back to you as quickly as possible.